Monarch Of The Plains
Keeping the Signature of Yellowstone Alive!
Introducing ...
The Signature of Yellowstone
The Golden Buffalo® is a classic and timeless symbol of WYoming history. Each piece has been carefully designed and hand finished in Wyoming to create a perfect expression of the Signature of Yellowstone and tells the story of the "Monarch of the Plains".
Late in the 19th century, nearly 60 million free-roaming bison, commonly known as the American buffalo, blackened the plains. However, by the dawn of the 1900's the bufflao was close to extinction. Today, thanks to the valiant efforts of many, the herds have been regenerated and can be found in various parts of the Untied States. The largest free-roaming herd of approximately 3500, can be found in wonderful Yellowstone National Park!
The enduring story of the buffalo contines to be a source of inspiratioin to many. Your purchase cmmemorates the return of Wyoming's "Monarch of the Plains".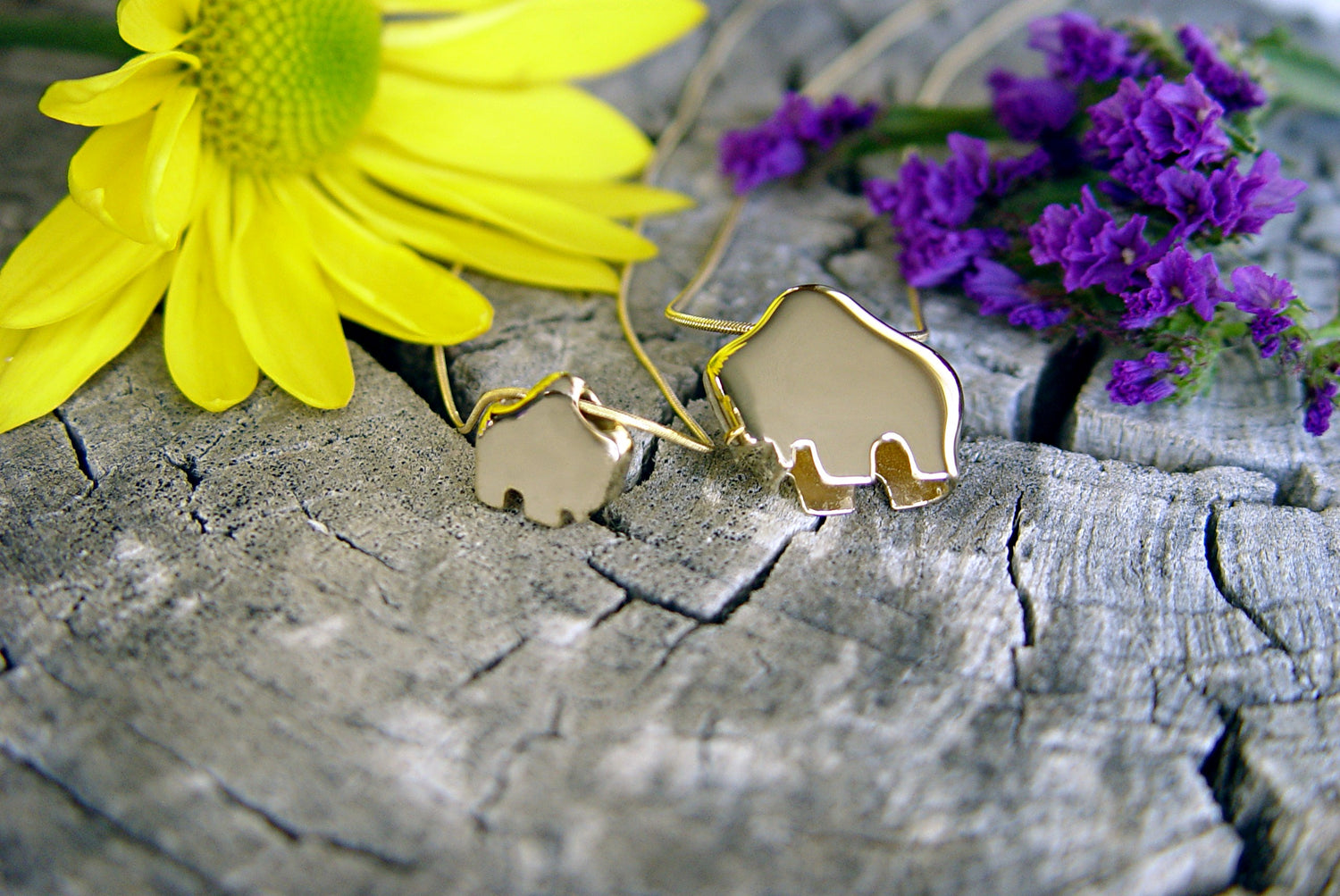 The Golden Buffalo® Fine Jewelry Story
Opened in 1997 by master goldsmith Jerome Hutchinson, The Golden Buffalo® has worked to inspire others with timeless creations which "Retell the Story" of the mighty Monarch of the plains.
More than 20 years later family is still part of the owning and operating of the business and the story.
The Golden Bufflao® Fine Jewelry is also the the maker and seller of the "Cowboy" or "Steamboat" jewelry line that is the registered trademark of the University of Wyoming. Another source of WY inspiration.
In addition to carrying a full range of fine jewelry alongside our signature collections, we provide quality repair work as well as incredible custom design services. Start to finish we are dedicated to the retelling of your story and express daily gratitude to everyone who plays a part of The Golden Buffalo® Fine Jewelry.
Multimedia collage
Regular price
$879.00 USD
Regular price
Sale price
$879.00 USD
Unit price
per
Monarch

A three dimensional design that demonstrates the true form of the Buffalo.

Queen

Our two dimensional design, a little smaller but no less distinctive.

Silhouette

For those that like to have their colors showing through. The silhouette floats within whatever you are wearing it with.